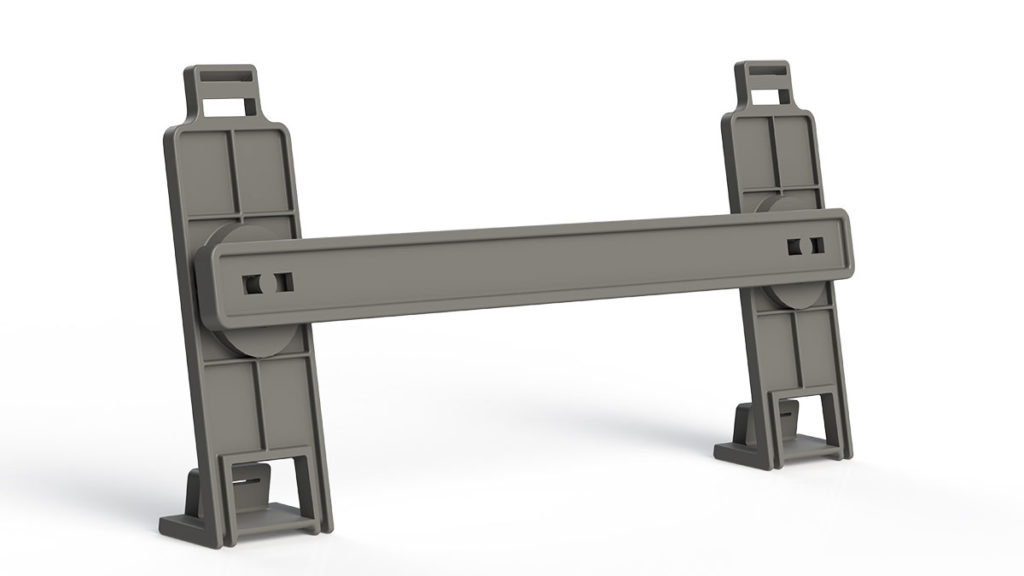 The Details
Challenge
A start-up company had an idea but needed help making it happened. They had invented a system to allow pickup truck owners to remove and replace their tailgate single handedly. They wanted it made of plastic but needed it to hold up to 300lbs to meet their quality standards.
Solution
Our engineers worked with a third party computerized strength testing facility and was able to design enough strength into the product. This was achieved by incorporating ribs and gussets into the design, and by molding the product out of fiberglass filled polycarbonate.
Benefit
The product is on the market today and was successfully certified to hold 300lbs of weight.